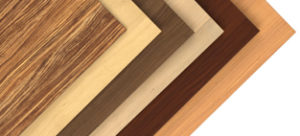 In the wholesaler of plywood carried out as part of our business, you will find a plywood of various types and for various applications with a thickness of 4 mm to 40 mm. We use our experience and high technological knowledge to find a product that meets the needs of our clients. We always provide professional service and assistance.
We cut the plywood and boards on the spot in any size.
We offer:
the division of plywood due to the type of plywood used for production:
deciduous plywood  – birch, beech, alder and poplar

plywood coniferous  – pine
distribution of plywood due to the degree of water resistance (differing in the type of glue used for production):
dry plywood  – designed for applications where the plywood will be isolated from weather conditions and does not have direct contact with water

waterproof plywood  – intended for external use
laminated plywood:
plywood covered with decorative foil

plywood enriched by one-sided or double-sided coating with phenol, melamine, HPL or PPL film
specialized plywood:
formwork plywood  – Waterproof plywood with a smooth, hard and easy to clean surface. Used in construction, among others for wall and floor formwork systems, using cast concrete technology and formwork.

non-slip plywood (so-called container)  – Hard, abrasion resistant and easy to clean. Double-side coated with a film of phenyl, having – unilaterally or bilaterally – an angled pattern that gives anti-slip properties. Used as floor for semitrailers, trailers and busses, container's floors, for scaffolding, landings and platforms.
We also offer carpentry boards , ie boards made of a layer (core) made of lumber, covered on both sides with deciduous or softwood veneers. They are a traditional construction material used in furniture and construction.