Thanks to its mechanical properties, good thermal insulation and sound absorption, elasticity and strength, richness of textures, forms and colors, and above all due to the fact that it is an ecological resource (fully renewable), wood is, and will be, The material from which construction products that are equipment and finishing element of buildings made of-in the wider sense construction joinery.
In the field of construction joinery in our carpentry shop we perform:
windows
external doors, interior doors, garage doors
self-supporting stairs (with risers or openwork) and stairs "on concrete" (coated, with or without risers)
built-in furniture – wall cabinets, built-in cavities
balustrades
wainscot and wall panels
showcases and shop windows
We offer both modern and traditional solutions, also replicas of old designs. We combine wooden elements with metal, glass, marble and ceramics.
We provide a professional and comprehensive service from free pricing and dimensioning, consultancy in the design phase, to a carefully and aesthetically made order, delivery and professional and quick assembly.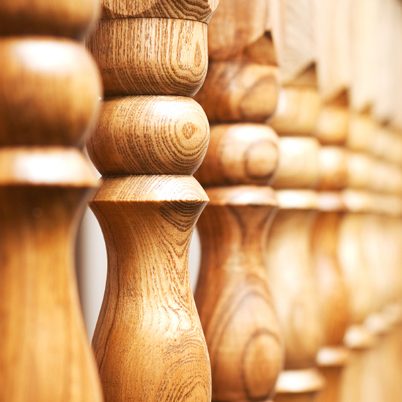 We are happy to provide any additional information regarding our services.
E.Wetzel Carpentry shop of furniture and buldings
ul. Przykop street 47, 87-300 Brodnica
phone: +(48) 56 498 34 09
mobile: +(48) 501 382 939