Wood is a durable, natural material that blends in with almost any interior. These are the advantages that make wood the basic material used for furniture.
The furniture created in our carpentry is characterized by high aesthetic level, functionality and durability. Their high quality is guaranteed thanks to experience we have, specialized machines that we have at our disposal and the work involved of all carpentry employees.
Our offer is very rich – we comprehensively furnish every interior, and the professionalism which we show in the whole production process guarantees many years of satisfaction with the use of furniture created in our factory.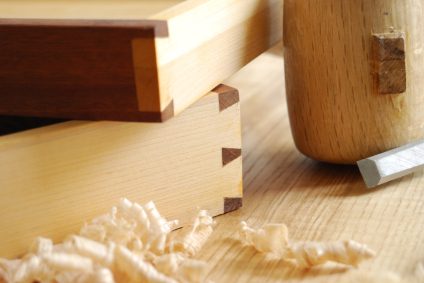 We make modern and stylized furniture. The first ones are produced using the latest technologies and construction solutions, with stylized furniture we do not forget about old production methods.
We make furniture from various types of wood, but also on customer's request from furniture boards. We finish them with stains and polishes, or leave them in a natural color, protecting them with clear lacquers.
On request we equip kitchen furniture with very modern and ergonomic equipment, which decisively improves the comfort of their use.
We accept orders for the manufacture of wooden furniture and equipment for public institutions (offices, cabinets, waiting rooms, courtrooms). We provide accurate measurement, project preparation, transport and assembly.
We are happy to provide any additional information regarding our services.
E. Wetzel Carpentry shop of furniture and buildings
ul. Przykop street 47, 87-300 Brodnica
phone: +(48) 56 498 34 09
mobile: +(48) 501 382 939