Damage to the casing, cracking of the soundboard, cracking of the frame, broken strings, loose tuning pins, unsticking of the key pads, breakage of hammer shafts, breakage of the forks – these are just some of the faults of pianos and grand pianos that we can deal with. We remove each of them in our carpentry shop.
We undertake the repair of both contemporary and old instruments, including those that are incomplete. We have the experience, passion and patience we needed and we cooperate with a certified tuner of pianos and grand pianos. It guarantees that the former glory and old sound of the instrument is restored in a professional manner.
Depending on the needs, the renovation of pianos and grand pianos in our carpentry shop includes all elements of these instruments or only a part of them.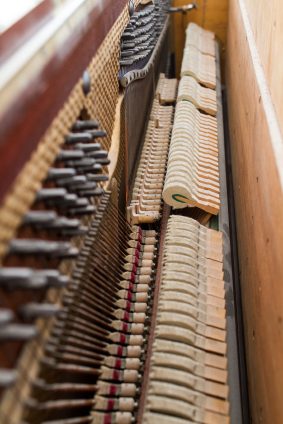 While renovating the piano or grandpiano casing:
we remove old varnish or polish;

if necessary, we complement the veneer, inlays, sculptures and other missing elements;

we grind all surfaces;

we refresh the metal elements;

we finish the outer surfaces of the instrument in the traditional way – shellac and lacquers, in a mat or gloss, as well as polyester for a high gloss; or in any other way, as expected by our clients.
While performing the renovation of the piano mechanism, among others:
we repair or replace worn moving parts of the mechanism;

we clean key's wood;

we polish white keys;

varnish black keys;

we exchange used felts;

we paste new hammers and shanks.
Renovation of the acoustic part of a piano or a grand piano may include:
renovation or construction of a new bass and / or treble bridge;

exchange of bass and treble clefs;

replacement of the pinwheel;

tuning.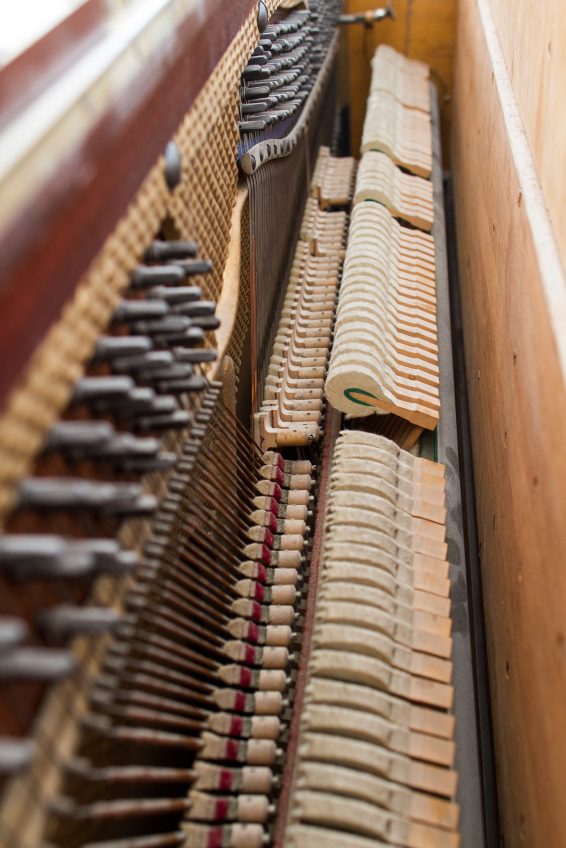 All this to please the eye  and enjoy  the sounds of the instrument for many years.
We are happy to provide any additional information regarding our services.
E.Wetzel Carpentry shop of furniture and buldings
ul. Przykop street 47, 87-300 Brodnica
phone: +(48) 56 498 34 09
mobile: +(48) 501 382 939